Troubadour is proud to announce the debut Australian tour for UK indie pop legends, The Primitives, to celebrate the 35th anniversary of their glorious debut album, Lovely.
The Primitives emerged from the UK independent music scene of the mid-1980s with a sound that distilled the shimmering guitar chime of The Byrds, the buzzsaw style of The Ramones and 60's girl group melodies into two-and-a-half-minute pop gems.
After topping the indie singles chart several times, their widely acclaimed first album, Lovely, made them one of the UK's most revered alternative rock acts, while the international success of the single "Crash" saw them cross over to a mass audience. Further chart success followed, along with two more studio albums, Pure and Galore, plus extensive tours of Europe and the US, before the band called it a day in 1992.
In 2008, Mojo Magazine named The Primitives' second single "Really Stupid" one of the top 40 greatest UK indie singles of all time.
The band were reunited in 2009 by the untimely passing of original bass player Steve Dullaghan, reforming to play a show in his memory later that year in their hometown Coventry; their first time on stage together for 17 years. Bolstered by the success of this and of a secret show in London, they went on to tour the UK in April 2010, followed by shows in the US and mainland Europe.
In 2011 The Primitives released the Never Kill A Secret EP through Fortuna Pop! The record featured two brand new songs and two covers of female fronted pop obscurities, the latter two being a taster for the covers album Echoes and Rhymes, released on Elefant records in 2012.
An album of new original Primitives songs entitled Spin-O-Rama was released in 2014 and was showered with lavish praise. The general opinion being that it sounded like an alternative follow-up to their classic 1988 debut album Lovely.
The Primitives went back into the studio in late 2016 to record tracks for the New Thrills EP, which was released in May 2017.
In 2022 the band released the limited edition single "Don't Know Where To Start" - their first new material in six years. There was also a US release of the single on HHBTM Records. This was followed by a digital only single "I Won't Care", released in May 2023. Since reforming The Primitives have toured the UK multiple times, performed all around Europe and paid several visits to the US and Japan.
The current line-up of the band includes original members Tracy Tracy (vocals), Paul Court (guitar/vocals) and Tig Williams (drums).
Northcote Theatre, Melbourne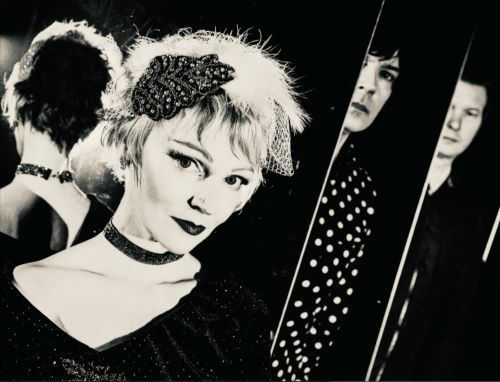 Past Tours
About us
Contact
Paddy McHugh
PLANET
Mick McHugh